Finding the delivery address
From badly numbered buildings to newly built homes, some places are simply difficult to find. Finding the right address is one of the most common problems couriers face.
First, always double-check the delivery details in the app to make sure you're in the right place. You can access all the delivery details by swiping up the address card on your map! Make sure to check the comment section for any special instructions too.
If you're lost, try calling the client (at pick-up) or end customer (at drop-off). Simply tap the phone icon next to their name on the delivery screen. If they're reachable, clarify with them how to find them. Your privacy is important to us, so they won't see your real number.
If you've called the client or customer 3 times without success, get in touch with our Customer Support team. They'll be able to give you further instructions on what to do next.
Having an accident or vehicle breakdown
Unfortunately, problems on the road - like an accident or a vehicle breakdown - can sometimes happen. Not everything can be prevented, but there are steps you can take to prepare. Make sure to check carefully that your vehicle is in good condition before leaving. Check out our article on equipment care.
Always ride carefully, especially in wet or icy conditions and make sure you are wearing the appropriate safety equipment. Wearing a helmet, if you're on 2 wheels, and a seatbelt if you're in a car can save your life.
If you had a road accident while delivering you should immediately call 999 (depending on the severity of the accident) and once you are able to, please contact Support and let them know you had an accident and are not able to continue.
Remember you have insurance cover through Stu-Protect, read what the Accident and Injury Insurance covers here and make a claim if needed.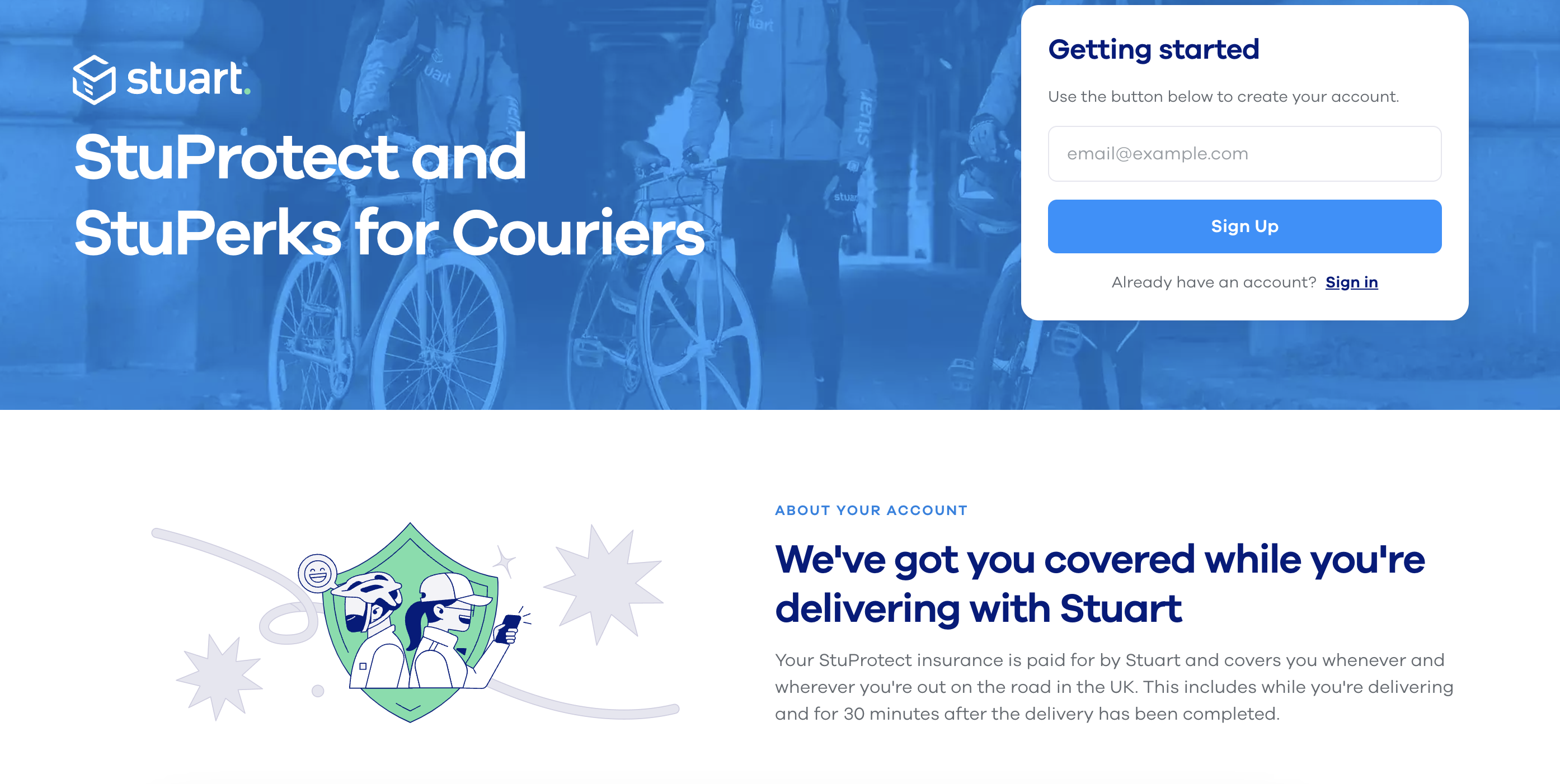 Maximising your earning potential
There are some tips to help you maximise your earnings. First one is having the "auto-accept" turned on to ensure that you accept every delivery invitation sent to you. Activating auto-accept means you don't miss any deliveries! Tap on your profile icon, then on the auto-accept toggle. A blue high voltage⚡️ sign will appear to let you know auto-accept is on.
You can also maximise your earnings by accepting multi-drop deliveries. Simply tap your profile icon, and then on the toggle button next to 'Allow Extra Packages'. This will allow you to make more deliveries more quickly because mileage is reduced as you don't need to return to Pick-up between deliveries and there are less waiting times between invites.
Plus it is a good idea to constantly check the multiplier map within your app, there you will see reward values for each zone and you can decide to head to the highest ones to take advantage of them!